About Me
About Me

I am Adrian, Adie to my close friends and family.
My full name is Adrian John Melville Richards Known as Richards
and Melville-Richards.
My late wife Lolah loved to be known as Melville-Richards and I do too!
At the moment I use Adrian Richards to keep life simply but do love the
Melville-Richards handle!
I am a Farmers Son who left Home at age Fifteen.
    About Me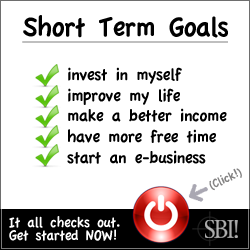 PART ONE
About Me

Trained in Hotel Management My first endeavor was for Three Years  as a Hotel Trainee Manager.
with Trust Houses in Leicester England. 
Completed  National Service with the Grenadier Guards.
With one overseas posting to Egypt.
This was prior to the "Suez" crisis when Colonel Nasser Nationalized the Suez Canal.
After completing National Service
Worked as a Hotel Exchange Student for three years in Germany/France/Italy and Switzerland.
Returned to England in Hotel Management

Shortly decided  to go to  South Africa where I met and married the woman of my dreams,
 Amazingly talented educated and inspiring lady with never a dull moment!
We traveled Southern Africa on business together visiting so many interesting
places many visitors would love to see!
Places like the Kruger Park,Umfolozi Game Reserve in Kwazulu,and many more.
We were able give my parents a 3500 mile trip of a lifetime tour
of South Africa and Swaziland.
Then we moved from Johannesburg to live in Capetown where I sold Life Assurance 
.After my wife's passing did a "Round The World Trip" that included
Mauritius/Australia/ New Zealand/Fiji/Hawaii and Canada including the "Rockies"!
Then staying on in Ontario,Canada!
At that time Sold Life Assurance for 4 years followed by
promoting leading Canadian newspapers

My Life's "Turning Point"!  1st July 2009!

This when I was introduced to "The Secret" by Rhonda Byrne from Australia
by a friend of mine Dan who gave me the CD'S to listen to.
Five years ago started learning Internet Marketing with
SBI (Solo Build It) Click below

http://buildit.sitesell.com/durianrich.html

I got started in November 2008 with their course
which is taught in Colleges and Universities.
I NOW have two websites
click LINK below to see one of them::

1) www.exotic-southern-africa.com
A Travel Site about Southern Africa.

This Site was started March 2011.
It is my favorite site as it is being built
with my knowledge love and passion to
help people with their travel planning and
being able to fulfill their "African Dreams"
2) 2nd Site is www.network-marketing-failure.com
You will see this includes "The Secret" "Life Mentor Extraordinaire" which is the
"Law of Attraction" The most POWERFUL law ever created!
My RAW Vegan Life Style!

www.network-marketing-failure.com/vegancanhealyou.html

Have Questions an need to know more?

Ask on About Me "Contact Us" Form
Return to Home Page